TE Video Tutorials
Welcome to Traffic Showdown's Free Traffic Exchange Video Tutorials Page!
This is where we have placed our tutorial videos to help you to quickly and easily see how you use traffic exchanges and the features here at Traffic Showdown to get your websites and promotions circulating and being seen by our members as quickly as possible!
These steps will work for all LJ traffic exchanges so if you know someone that needs a hand – feel free to send them over to watch them!
We have the following topics to get you started……
How To Use a Traffic Exchange
This one is an overview of th quick start guide. It shows you step by step what you need to do – the following videos show you each step in depth (but they are short and to the point and you can pause them and just follow along in another window to be setup in mere minutes!)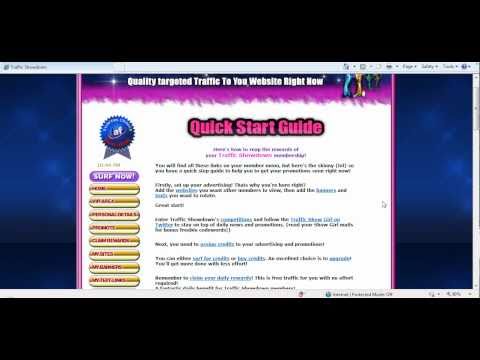 How to add a site to a Traffic Exchange
This traffic exchange video shows you exactly how to add your website or link onto our surf rotation so our wonderful members can see your promotions.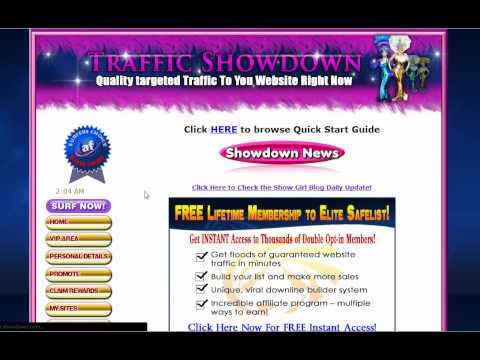 How To Add a Banner to a Traffic Exchange
This free video shows you how to add a banner to the Showdown surf bar so other members can see it and give it a click.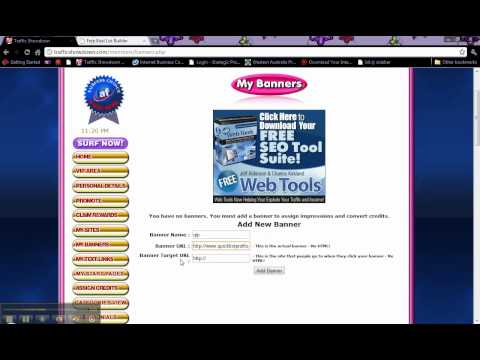 How To Add a Text Ad to a Traffic Exchange
This te tutorial shows what to put where so that you will have a text ad rotating throughout the surf bar system.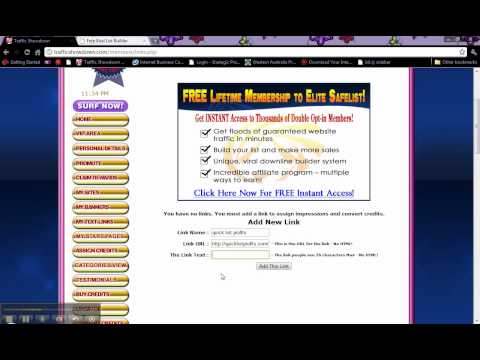 Benefits and Features of Upgraded Memberships
This quick little video explains the differences between memberships and shows you some extra benefits of being upgraded here at Traffic Showdown.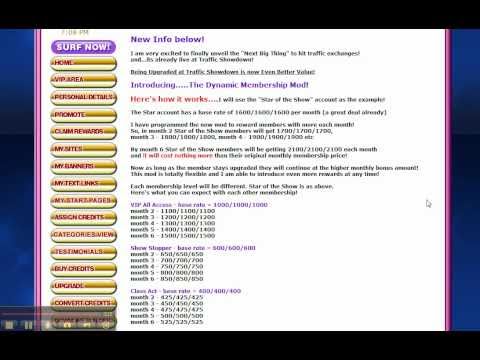 How to Surf at a Traffic Exchange.
This one shows you exactly how to surf at a traffic exchange. It also shows why you cant surf sometimes and what to do about it and also how to take your sites off hold. Traffic Showdown loves to bring you TE video tutorials and help you use our service better by providing instructional traffic exchange videos. If you have a topic you would like covered – let us know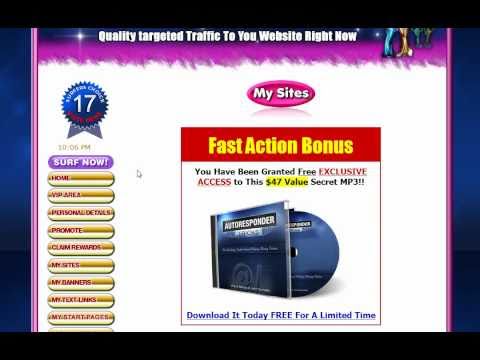 I will be adding more traffic exchange tutorial videos to this page as I make them.
I will let you know through the posts on the Traffic Showdown Blog when and what I have produced for you – feel free to check in here anytime and I would love you to make suggestions about what the new videos should be about!
What do you need to know?
If its something I can make a video about I will be happy to so leave your suggestions in a comment below