Traffic Showdown Says – Surfers Beware – Firesheep Spells Danger!
Gday Stage Setters;)
Welcome to the Show!
Im ready to deliver traffic!  Are you ready to get it?  If you want to increase traffic to your websites and promotions then you need to assign credits to make sure you are seen!  You know what to do – and if you dont Ive got more video tutorials for you coming tomorrow
Im glad you all loved yesterdays video show – I found another very cool one with more amazing tricks but this time from lots of different animals!  I particualrly like the golfing bird and the tricky fish – too funny!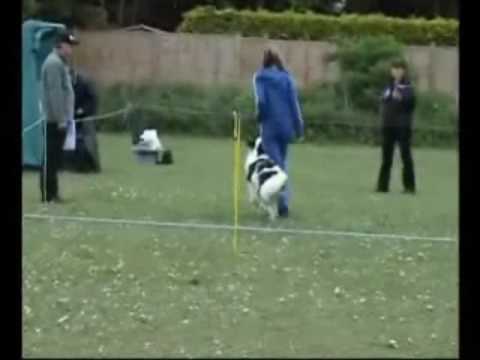 Ok let's get down to it with a quick reminder….
Affiliate Funnel
Ya know I gotta keep reminding you…..lol!
Since we are at #23 and we want to stay there or climb even further – so please vote for your favourite Show Girls! We REALLY appreciate your vote! Click here and vote now and thanks SO much in advance
Surfers Beware – Firesheep spells Danger!
Today I have a heads up for any of you who use the internet at public places which most often only offer unsecure networks!
I went to Maccas this morning for testing purposes (although my bacon McMuffin and Macacino were welcome testing additions….lol)
I wanted to pass along a tip to any of you that connect to un-secure WiFi networks (almost everyone does) and this is for real – just tested by me and my Maccas  (my diet starts tomorrow!)
So, some guy wrote a Firefox plugin called FireSheep which basically allows anyone to hack into your computer if you are connected to an un-secure WiFi network.  He wrote the plugin to draw attention to the fact that it's super easy to steal your "cookies" when connected to WiFi.  With these cookies a person can pretty much login to any website you access and steal your private info.
So what's happened is regular people are now using this FireSheep at airports, coffee shops, anywhere there are un-secure networks and stealing your data.  The problem has always been there but was limited to super computer geeks.  Now anyone can hack into your stuff with a simple Firefox plugin.
And I just proved it – I just logged in to the girls facebook account thats sitting at the next table!  It was so ridiculously easy that I had to go and interupt her and her friends and show them what I had done.
I knew her name because I could see it and her pic so I walked straight up and said – 'Hey Jess' she said – "who are you" I said "the person who is going to show you how vulnerable the info in your facebook account is" and we went from there.
Rather than try and write up a big article about this because although I know this firesheep
is going to be a big issue – I would have to do extensive research to bring you the low down at Showdown (lol)  I have found you another article to show you this major security issue.
Its a bit techie but hey! after yesterdays post, Im sure you can handle it! Here is a great article about the problem and what you can do to prevent it – just scroll past the ads to get your geek on and protect yourself!
I hope that helps you out
Darren Olanders Adchiever Officially Launches
It's finally here.. the launch of Adchiever and the mailing system.
There is no better time than right now to get your message seen to over 4,679 and growing (fast) active adchiever members.
Grab your share of the leads here.
Lists such as these are always SUPER responsive right away when opening up….. when all the members are just WAITING to receive your message about your offer.
To miss out on this would be a mistake… Especially since Adchiever is super engineered to increase activity and click-throughs on your ads by giving members increasing loyalty rewards just for using the site to advertise.
You should be tapping into this resource too – I know I am!
P.S. Really, this is TIME sensitive, the site will remain to be highly effective long into the future, but just as with the nature of any fresh new list… the picking is extremely easy right away.
Blog Reader Codeword
Todays BRC is – Tops – leave the BRC and your Showdown ID below and you will score a nice bonus into your Showdown account! Too Easy!
A New Traffic Showdown Bonus
Are you taking advantage of a really easy way to get a bonus?
Traffic Showdown gives anyone who tweets our content out to their followers – a cool 50 credits! (press the little green button above the post and retweet)
Yeap! a nice 50 bonus credits will be credited to your account at the end of each day! Just before server flip each day – I will check who has re-tweeted the daily post and you will score a freebie! Too Easy and YES! you can still claim the BRC as well!
How totally cool is that? – Totally!
Today at Traffic Showdown
Well Its time to hit it for Top Hat Tuesday!
So lets make it a great day here at Showdown!
Just come in and surf and you will find…..the prize pages loaded up and we will also award the following prizes as well……
5 x 1000 credits
5 x 5000 banners
5 x 5000 text links
Just surf 200 to be in the draw – Too Easy!
Traffic Showdown Winners List
We gave away a bucket load of prizes on day 1 of our 2 day promo  - Woo-Hoo!  but we still have more to give away for day 2!
I hope your name is on this list which is the day 2 winners list from our weekend promo…..
2 x 2 referrals are 2754 and 3661,
5 x $1/100/100/100 are 5768, 587, 2623, 3841 and 2135,
4 x 1000 credits are 1136, 4255, 1922 and 5767,
4 x 1000 banners are 4395, 5579, 2290 and 5614,
4 x 1000 text impressions are 1067, 1112, 2047 and 5695
Woo-Hoo all of You and a big congratulations! Please claim your prizes at Traffic Showdown Support!
Monday Traffic Showdown Chuckle Winner
Todays chuckle winner is member #2156 – Well done Chris! You win 1000 credits for this one……
Arthur is 90 years old. He's played golf every day since his retirement 30 years ago.
One day he arrives home looking downcast.
'That's it,' he tells his wife, 'I'm giving up golf. My eyesight is so bad … Once I hit the ball, I can't see where it went.'
His wife sympathizes, and as they sit down, she says, 'Why don't you take my brother with you, and give it one more try.'
'That's no good,' sighs Arthur… 'Your brother is ninety five. He can't help.'
'He may be ninety five', says the wife, 'but his eyesight is perfect.'
So the next day, Arthur heads off to the golf course with his brother-in-law.. He tees up, takes a mighty swing, and squints down the fairway. He turns to the brother-in-law.
'Did you see the ball?'
'Of course I did!' says the brother-in- law. 'I have perfect eyesight.'
'Where did it go?' asks Arthur.
'I can't remember.'
Too funny……hahaha
Thats all today Stage Setters!
Have a great day – we will see you tomorrow
hahahaha